KUNOMAIL 2022 is finally here! and therefore endless design options for your individual E -Mail program.
You can now install KUNOMAIL 2022 using the following link: click here
We have summarized all important questions about KUNOMAIL Version 2022 for you in this newsletter and in the following video. Watch video now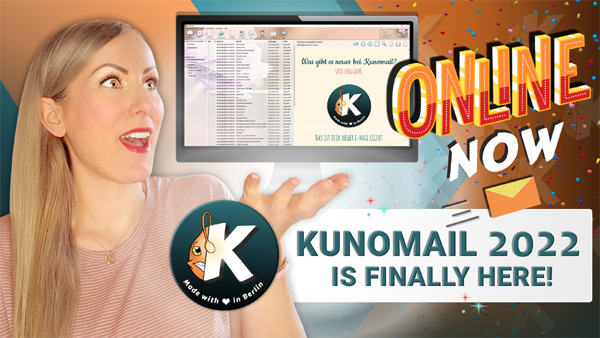 Is the update / upgrade free?

The update is completely free of charge for all KUNOMAIL license holders. If you don't have a license yet, you will need a license to use it with the big UPDATE.


Pre-update next week.

Here we are planning to put the new website and the new online shop as well as the platform for the direct exchange of experiences online. KUNOMAIL receives a simplified connection to the online shop and the products purchased. Your computers with a full license and additional licenses will automatically receive all purchased products in the future. The product overview was integrated directly into KUNOMAIL. In future, invoices will be sent via email immediately after payment. After a new KUNOMAIL installation, activation can take place automatically. We have made the cumbersome license deletion / reactivation process much easier.

Do I have to install the update? Can I continue to use my previous KUNOMAIL version?

The big update installs your "new" KUNOMAIL alongside the previous KUNOMAIL version (if available). Both versions can be used in parallel. If you don't want to install the big update, just keep using your previous KUNOMAIL.

Will my data and settings be retained?

All personal data such as e-mails, account settings, favorites and also the KUNOMAIL user settings are retained and can be imported into the new KUNOMAIL. With this update we enable seamless continued use with your new KUNOMAIL.

What will be in the update?

a completely redesigned user interface with 3 different views
the display of the user interface can be completely, individually adapted and saved
For customers with poor eyesight, we have enabled a completely enlarged display of the KUNOMAIL user interface
there is no longer any time delay in retrieving e-mails and displaying them
Retrieving, deleting, moving and marking as read emails now works completely without delay
the complete range of functions from your previous KUNOMAIL will be completely adopted and revised
Here for you our latest help videos on the subject of the online shop and KUNOMAIL activation. Please also have a look at our other help videos if you have any questions or problems with KUNOMAIL. We try to help you directly with our videos and to save unnecessary waiting times for e-mail support. Just click here on our YouTube channel: continue to the KUNOMAIL YouTube channel .
Help Video - Licence and additional licence activation: continue to the video.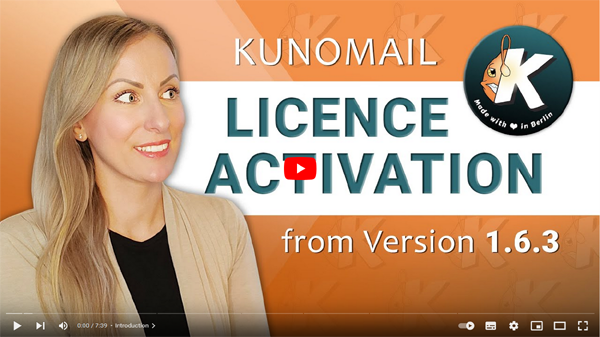 Help Video - The new online shop connection: continue to the video.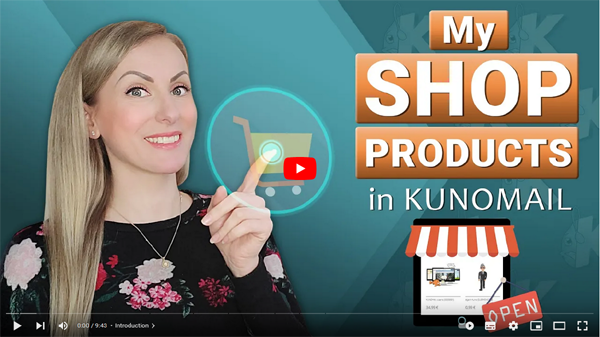 Subscribe to our channels and automatically receive information about your KUNOMAIL.