CAUTION! Reminder!
If you missed the last newsletter on November 21, 2021 and have not yet updated your KUNOMAIL, please read this newsletter.
KUNOMAIL update 1.6.3 available.
This important update has to be installed manually! To start the update, press the following button or "Check for update" in your KUNOMAIL in the Help menu. You can find out more about this update in the following article.
We have taken another big step towards the final big KUNOMAIL update. With the installation of the KUNOMAIL update 1.6.3, we simplify access to licenses and purchased products. The previous online account and separate registration are no longer required. In future, only the online shop email address will have to be stored in KUNOMAIL in order to load your licenses and products. How this works and what advantages you can use in the future, Franci explains to you in the following video.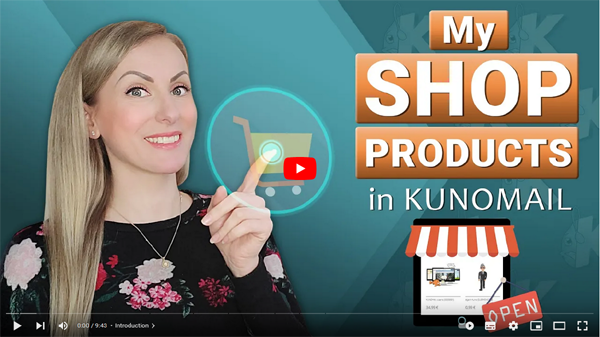 The previous online account will remain available to you until 11/27/2021. The licenses and purchased products are then retrieved and displayed exclusively via the KUNOMAIL Windows client. With today's update and the new online shop, you will automatically receive an invoice after you have paid for your orders. With this update and the use of multiple licenses, all activated computers will also receive all products purchased in the future. Activation is sufficient to load the purchased online shop items into your KUNOMAIL.
Our new KUNOMAIL website is online and is now tidy and clear. We have summarized the most important topics for you, these are available for you via our top tiles. As of today, everyone is cordially invited to our new forum to exchange experiences or seek help.

With the new KUNOMAIL shop, it is easier for you to buy products and load them into your KUNOMAIL. The new KUNOMAIL shop also offers you more information about the desired products and additional payment options. An invoice will be sent to you automatically after the payment has been completed.

If you missed the last video for the upcoming KUNOMAIL update, please click here .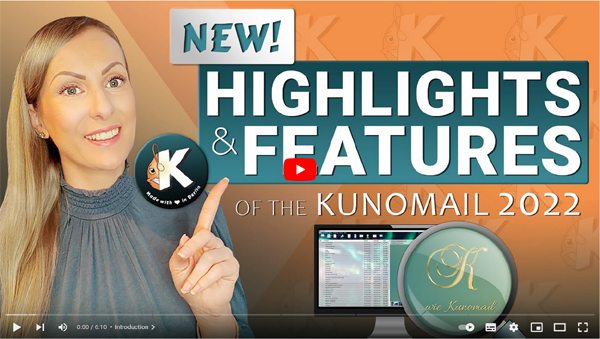 Subscribe to our channels and automatically receive information about your KUNOMAIL.